# Build Raspbian
FlyDog SDR provides an image of Raspbian with FlyDog SDR already integrated, or you can build Raspbian with FlyDog SDR already integrated.
# GitHub Actions
To use GitHub Actions for cloud builds, you need to have a GitHub account.
Go to github.com/flydog-sdr/raspbian-builder (opens new window) and fork the project to your account
# Custom Configuration
The values in the config file are described below.
| variables | description |
| --- | --- |
| IMG_NAME | Mirror name |
| RELEASE | Debian version code |
| TARGET_HOSTNAME | Specify the hostname |
| FIRST_USER_NAME | Specify the username |
| FIRST_USER_PASS | Specify the user password |
| ENABLE_SSH | Enable SSH |
| LOCALE_DEFAULT | Default Locale |
| KEYBOARD_KEYMAP | Default keyboard layout |
| TIMEZONE_DEFAULT | Default time zone |
# Triggering the Build Process
Go to the Actions page and enable the GitHub Actions feature.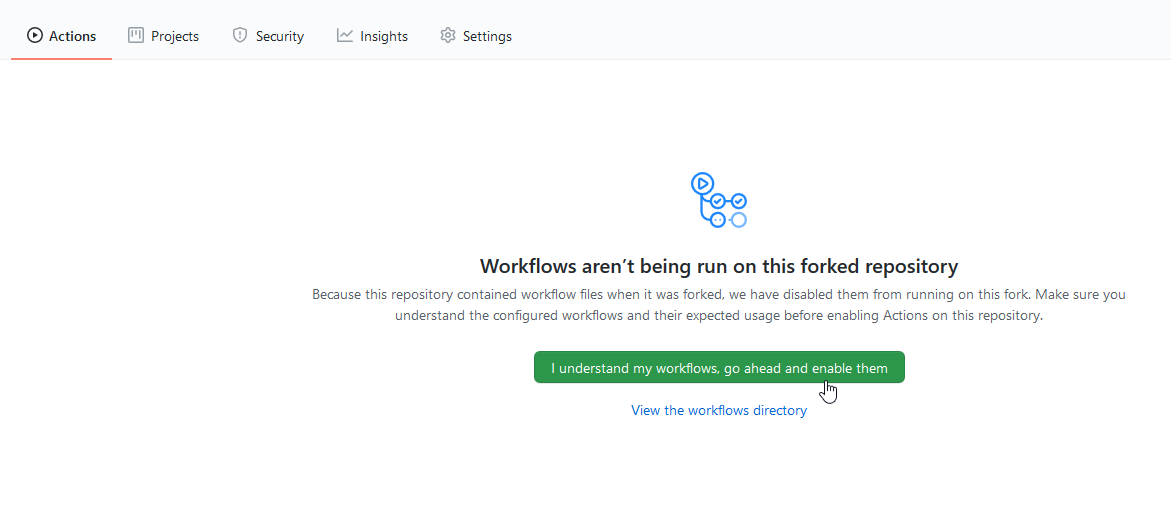 There are two ways to trigger the build process, and each build takes about 40 minutes.
# Build manually
Go to the Actions page, select Build FlyDog SDR Image from the Workflows form, expand the Run workflow menu, and run the workflow to trigger the build.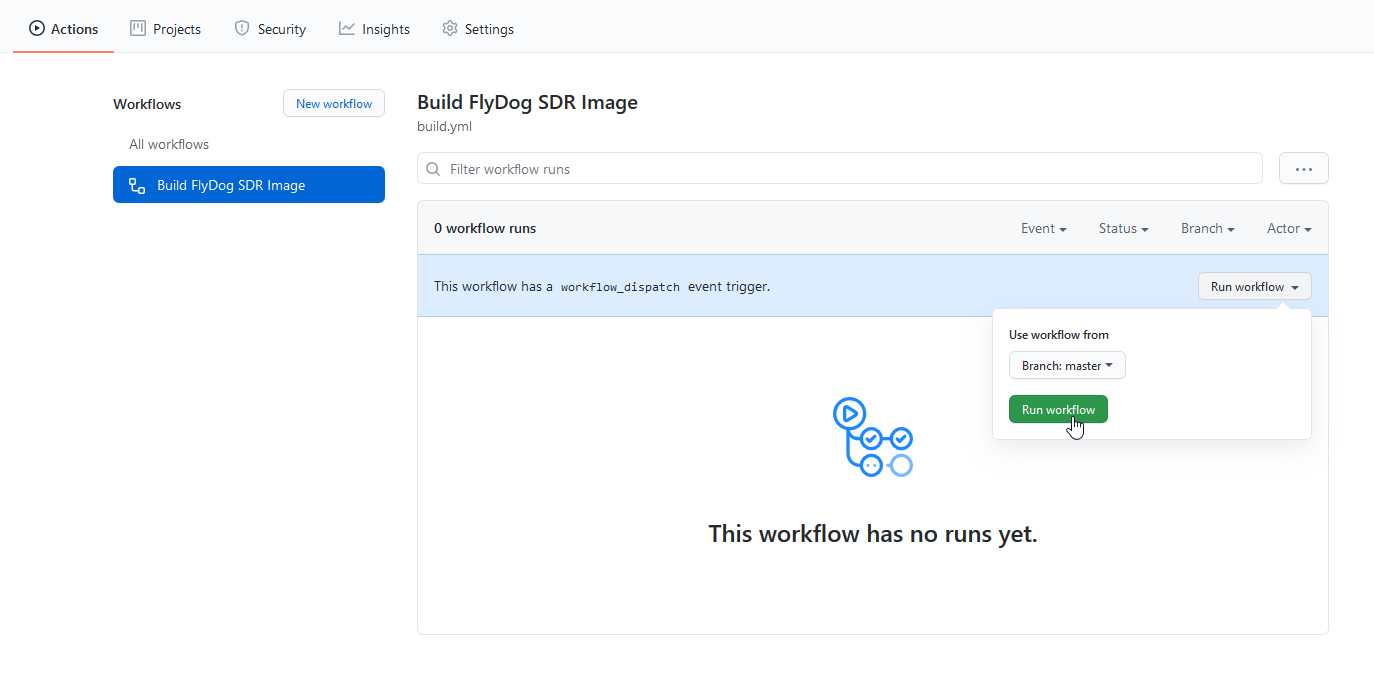 # Daily build
Edit the .github/workflows/build.yml file, uncomment the schedule field and commit.
on:
  schedule:
  - cron: 0 20 * * * *
  push:
    branches:
      - branches: master
  workflow_dispatch:


Thereafter, the build will be triggered automatically at 20:00 UTC each day.
To specify that builds are automatically triggered at other times, please refer to the Crontab expression given in crontab.guru (opens new window).